J(oyce)-Term takes place for one week during Wintersession and is only open to students of Hum 10, by application. The seminar introduces students to James Joyce's modernist epic, Ulysses, as preparation for going through the full novel in Hum 10b. Students read 5-6 key chapters from across the work, as well as a few related materials (excerpts from A Portrait of the Artist as a Young Man, some contemporary reviews, and a legal decision concerning Ulysses' censorship). Video lectures provide short overviews on Joyce, modernism, Irish history, and the text as a whole, while class-time is focused on discussion, with topics including the novel as a genre, experiencing the modern city, empire and rebellion, literary experimentation, and the uses of myth.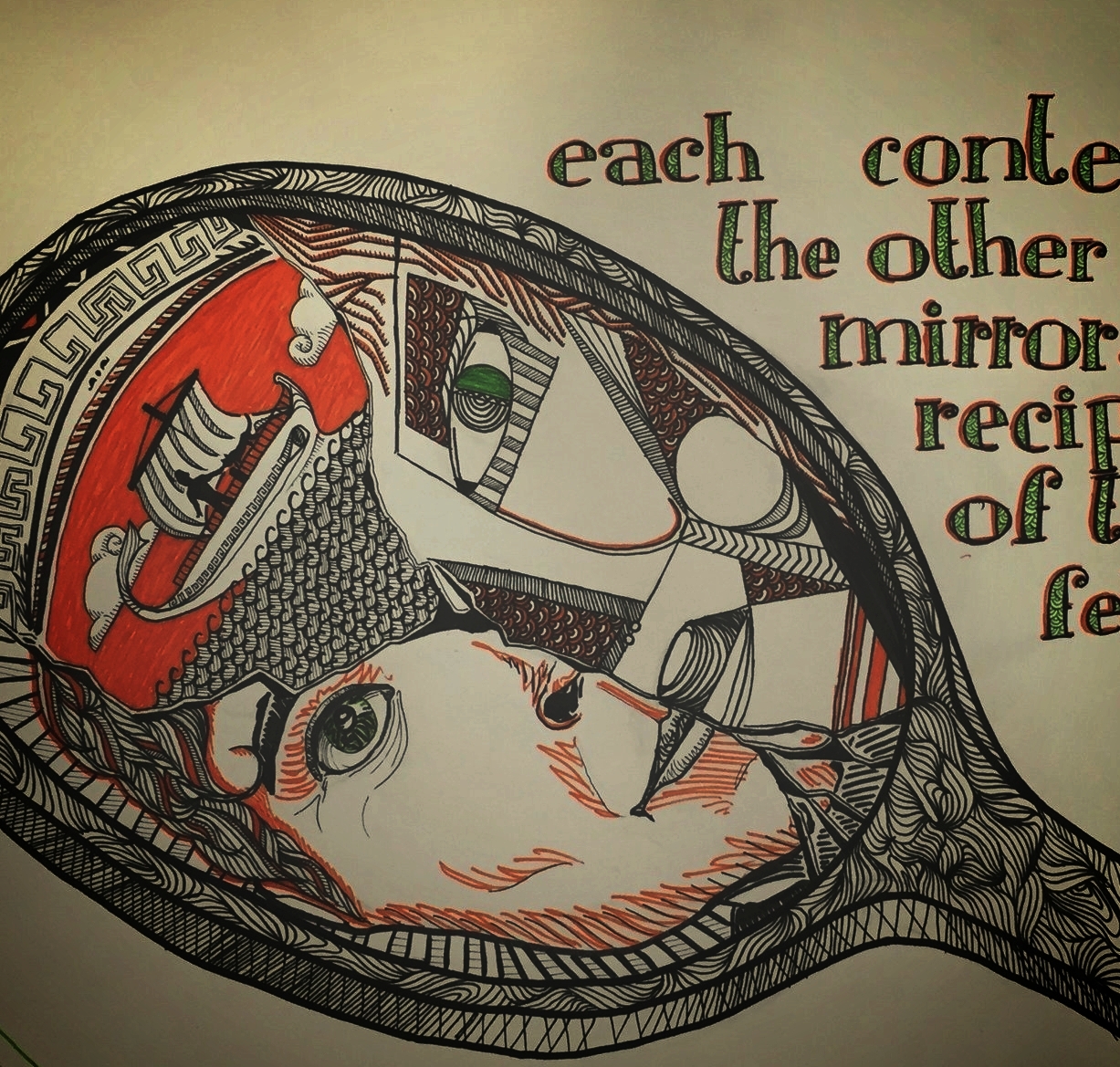 Wintersession 2016, 2017, and 2018
Global Modernism, Short Form
Junior Tutorial, Spring 2018
Global Modernism, Short Form is a Tutorial--a small honors seminar--designed to direct English concentrators through a research paper by looking in depth at an array of interconnected modernist texts, critical and theoretical readings, and library resources on campus. Looking at manifestos, short stories, fragmentary poetry, and essays, we consider how modernist writers around the world got their starts, established their styles, prepared for longer tomes, and entered international exchanges in shorter forms. Authors include Conrad, Woolf, Mansfield, Joyce, Anand, James, Faulkner, Toomer, Hemingway, Rhys, Kafka, Chang, and Borges. Before starting the paper, students practice the skills of close-reading, creative pastiche, primary and secondary research, and pitching a prospectus.
Manifesto: the board game that came out of this class
Junior Tutorial, Fall 2016
Modernist Women Writers is another Tutorial, with a special focus on researching primary sources like manuscripts, original editions, and essays. Readings survey the variety of modernism's styles and sources by considering writers throughout the English-speaking world, including such well-known metropolitan forces as Virginia Woolf, Gertrude Stein, and Zora Neale Hurston, but also Caribbean novelist Jean Rhys, New Zealand short-story writer Katherine Mansfield, Chinese short-story writer Ling Shuhua, and roving expatriates like Mina Loy and Djuna Barnes. The course pays special attention to themes of individual identity (a "Portraits" unit), artistic collaboration (a "Networks" unit), and compositional craft (a "Revisions" unit).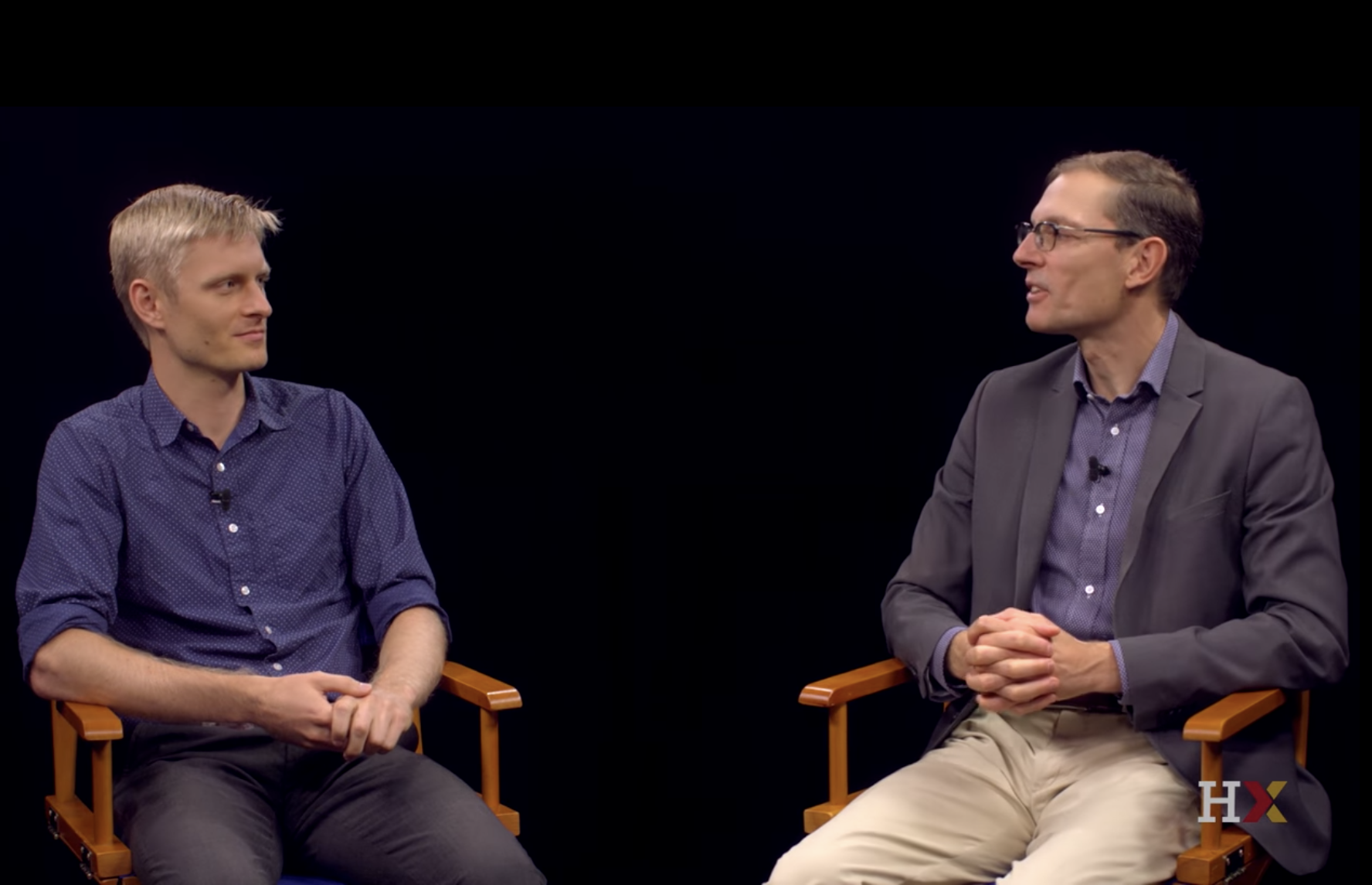 Ancient and Modern Masterpieces of World Literature are open online courses hosted by edX / HarvardX. My task was to condense and re-theme material from an earlier, longer online survey course (taught by David Damrosch and Martin Puchner) by adding new content in the form of short introductory essays for each course and text, as well as three filmed framing dialogues. "Ancient Masterpieces" goes from The Epic of Gilgamesh to The Lusiads, focusing on epic (and other long narrative forms); and "Modern Masterpieces" goes from the 1001 Nights to My Name is Red, focusing on short fictions or story cycles. Since designing the two short courses, I've taught them for several years (along with the long course, which still runs as well).
PHILOSOPHY AND LITERATURE
Joshua Landy and R. Lanier Anderson
A Stanford Summer Humanities Institute course for advanced high-school students. Texts include: Proust, Nietzsche, Baudelaire, Austen, Plato; Walton, Nussbaum, MacIntyre; and several films. TAs led section discussions, Q&As for lecture, and writing workshops.
Alison Simmons and Amanda Claybaugh (2015-6), Louis Menand and Stephen Greenblatt (2018)
A year-long Harvard GenEd course for freshmen covering texts across the humanities, from Homer to Kieslowski. TFs were responsible for teaching the "Expos" writing component of the course, a Freshman composition requirement. TFs also co-directed sections with professors.
HUM 12: ESSENTIAL WORKS IN WORLD LITERATURE
Martin Puchner and David Damrosch
A Harvard GenEd course. Texts include: Gilgamesh, Arabian Nights, Candide, Ficciones, My Name is Red. Students research and write "Wiki" articles with TF feedback. I also taught the edX version of this course online, "Masterpieces of World Literature."
Awards and Evaluations
Awards and Recognitions
Francis James Child Award for Excellence in Teaching: for Junior Tutorial, "Global Modernism, Short Form" Spring 2018

Francis James Child Award for Excellence in Teaching: for Junior Tutorial, "Modernist Women Writers," Fall 2016

Harvard University Certificate of Distinction in Teaching: Fall 2015, Spring 2016, Spring 2017

"Masterpieces of World Literature" included in "Top MOOCs" by E-Learning Inside
Evaluations: My Courses
Global Modernism, Short Form
Overall Q-score for Course: 4.7/5.0
Absolutely incredible. Could not have asked for a better, more informed, more accessible, more understanding, or more organized instructor.
This was a fantastic course: the breadth of readings was fun and fascinating, the theory very useful, and the support through the writing process incredible... [M]ore than anything my enthusiasm about writing and research has increased a great deal. If Miles teaches more tutorials, take full advantage of his excellent teaching ability and take it!
Modernist Women Writers
Overall Q-score for Course: 5.0/5.0
"One of the best classes I've been in at Harvard... [Miles] made each meeting fun, and I got so much out of this course."
"I had such a great time in this course! I didn't know I could write that long of a paper but Miles gave so much feedback and help at every step of the way, it was an extremely enjoyable process. Also, fantastic reading list!"
J(oyce)-Term
No Q-scores
"ESSENTIAL! I would not have survived Hum 10b without it."
"Miles was A+ awesome. He encouraged discussion from all sides of the room... I also enjoyed the many 'a-ha' moments Miles shared about small gems in the text."
Evaluations: TF
Hum 10a: Humanities Colloquium: From Homer to Descartes
Overall Q-Score for TF Instruction: 4.6/5.0
"My academic writing is more forceful, captivating, and efficient than it was at the start of the semester, and this is to Miles's credit."
"Miles Osgood is the best teaching fellow I have had during my time at Harvard.... [he] has a natural talent for teaching writing."
Hum 10b: Humanities Colloquium: From Shakespeare to Kieslowski
Overall Q-Score for TF Instruction: 4.9/5.0 (2016), 4.6/5.0 (2018)
"Miles was simply amazing. His organization, patience, thorough feedback, generous allotment of time per student... were all key factors that really allowed my writing to improve between last semester and this semester."
"Miles is the absolute best TF out there. Phenomenal section."
Hum 12: Essential Works in World Literature
Overall Q-Score for TF Instruction: 4.5/5.0
"Miles is a wonderful TF... Section was filled with activities that deepened my understanding of the reading, allowed me to reflect on insights made by other students, and discuss (or even debate over) key themes of the work."
"This guy clearly loves his job. I'm usually pretty critical of TFs but Miles was fantastic."